Now Shipping Worldwide
Please ensure that there are no restrictions on importing our products into the destination country before you place your order. If you are unsure, the local customs authority website will be able to help.
COVID-19 & Brexit update: Unfortunately, our international delivery options are currently limited. This may mean a service you have previously used with us, and its pricing, has changed. We are working on increasing your options again as soon as possible.
Please note: We are currently unable to ship to the following countries – Argentina, Bosnia-Herzegovina, Brazil, Indonesia, and Vietnam. We hope to resume shipping as soon as we can. There is also a maximum spend of €150 excluding delivery for all orders being shipped to Europe.
Christmas Last Order Dates
COUNTRY
LAST ORDER DATE
25/11/2021

Australia
Belarus
India
Thailand

30/11/2021
02/12/2021
06/12/2021

Albania
Bulgaria
Japan
Latvia
Lithuania
Romania
Slovenia
South Korea
Switzerland
Turkey
Poland

07/12/2021

Austria
Malaysia
Portugal
Spain

08/12/2021

Croatia
Czech Republic
Finland
Germany
Gibraltar
Iceland
Monaco
Netherlands
Ukraine

09/12/2021

Bahrain
Belgium
France 
Hong Kong
Italy
Luxembourg
Sweden

10/12/2021

Hungary
Denmark
New Zealand
Qatar
Singapore

13/12/2021

Cyprus
Malta 
Norway
United Arab Emirates

14/12/2021
16/12/2021
17/12/2021
Delivery Charges by Country
COUNTRY
PRICE

Austria
Belgium
Germany
France
Italy
Portugal
Slovenia

€8

Cyprus
Spain
Finland
Greece
Ireland
Lithuania
Luxembourg
Latvia
Malta
The Netherlands

€10
€19.50
$20

Delivery rates shown in GBP these will be converted into your local currency at checkout

£7

Bulgaria
Croatia
Czechia 
Hungary
Romania
Sweden
Turkey
Ukraine

£9

Bahrain
Belarus
Canada
Hong Kong
Japan
Norway
The Republic of Korea
Singapore
Switzerland
Taiwan
Thailand

£15

Albania
Australia 
Egypt
El Salvador
Ethiopia
Gibraltar
Iceland
India
Malaysia
Qatar
The Russian Federation
Saudi Arabia
The United Arab Emirates

£20
£35
Need further help?
If you still have questions regarding delivery, get in touch with our customer service team.
The item must be in a saleable condition and in its original undamaged packaging. We'll refund or replace the item should you so wish.
Please keep your proof of postage, as this will mean we are able to process your refund or replacement more quickly.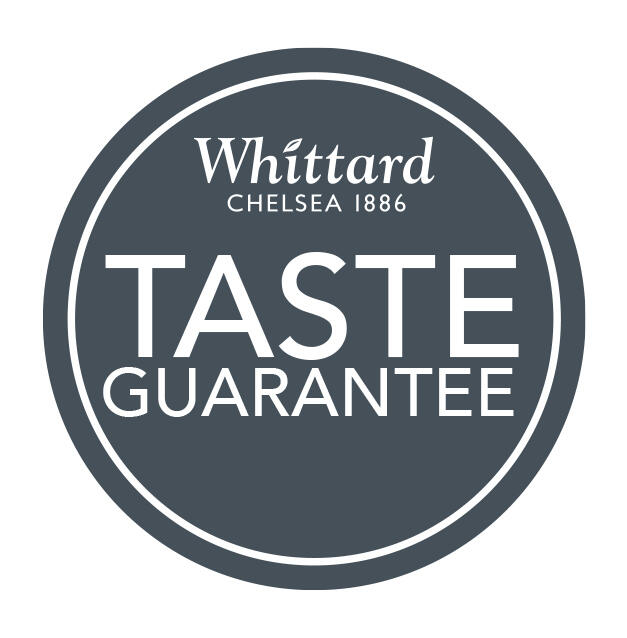 We offer a Taste Guarantee policy which means that if anything fails to meet your expectations you can return for an exchange or full refund – just remember to enclose your order confirmation or delivery note if you're returning it by post or popping in store. That way you're free to try something new, without the risk of disappointment. Find out more about the Taste Guarantee policy here.
Return Address:
Whittard of Chelsea
C/O Cygnia Ltd
DC139 Style Way
Pineham, Northampton
NN4 9EX
Need further help?
If you still have questions regarding a return, get in touch with our customer service team.