Milk Oolong Loose Tea Pouch, 100g
Details
https://www.whittard.com/us/tea/milk-oolong-loose-tea-pouch-100g-353995.html
817
Additional Information
Indulge in a uniquely creamy tea with floral, buttery notes grown in the Taiwanese Highlands. Milk Oolong tea undergoes a traditional method of processing with complex heating and rolling methods producing an unusual and exotic flavour. This tea is sure to impress.
More about this Tea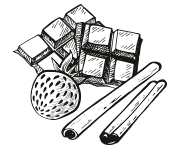 TASTE PROFILE
Creamy with a buttery, caramel sweetness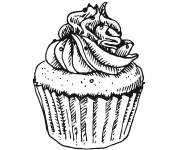 FOOD PAIRING
Enjoy alone - it's sweetness is treat enough
NUMEROLOGY
We've given our Milk Oolong the number 880, a nod to the bygone days of the 1880s when milk was delivered four times a day by horse-drawn carts. British milk bottles were first produced in 1880, and featured a stylish porcelain stopper – the very same bottles Walter Whittard would have found on his doorstep each morning…
TAIWAN
Taiwan has only been producing tea since the mid-17th century, but it's already become world-famous for its extraordinarily complex oolongs – from sweet and buttery varieties grown at high altitudes to darkly roasted oolongs with a robust, nutty taste.
How to Make
1 tsp loose tea
200ml water
Pop 1 tsp of loose tea per cup into a Pao mug or teapot with an infuser.

Pour in 200ml water per cup boiled to 80-90 degrees.

Wait for 1-4 minutes.

Remove infuser and enjoy.
Click Here to read the full guide.
2 tsp loose tea
100ml freshly boiled water
Ice
Fruit or mint to garnish (optional)
Add the loose tea to a refillable teabag or an infuser and place in a cup or heat-resistant glass.

Pour over freshly boiled water (for less processed teas like white and oolong use water closer to 90°C) and leave for 15 minutes. Remove the teabag/infuser.

Top up with plenty of ice.

Garnish with fruit and sprigs of mint if desired.

Click Here to read the full guide.