Limited Edition Let Love Brew Ground Coffee Valve Pack
Details
https://www.whittard.com/coffee/limited-edition-let-love-brew-ground-coffee-valve-pack-354134.html
165
Additional Information
Our Let Love Brew Coffee is a marriage of milk chocolate and fruity cherry notes, medium roasted for depth of flavour. A roast with romance, this irresistable Brazilian cup is best shared with a fellow coffee lover.
More about this Coffee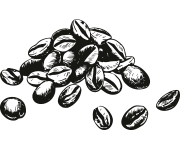 TASTES LIKE
Milk Chocolate & Cherry
Try it as...
Drink
Cappuccino
Equipment
This bold blend is delicious brewed in a cafetière for full force of flavour, and served as an cappuccino.
BRAZIL
The Fazenda Cruzeiro farm is situated in Cerrado Mineiro – the first region in Brazil to receive a "designation of origin" for coffee.
Let Love Brew
We've released a special edition coffee for you to fall in love with, it makes the perfect cappuccino. We've used a Cafetiere to make ours.
INGREDIENTS
1 espresso shot (18g ground coffee + 35ml freshly boiled water)
150ml steamed milk
Cocoa powder (to serve)
Top Tip
For best results, it should be equal parts coffee and foam, and half the amount of milk.
METHOD
Preheat the cafetière (link) with a splash of freshly boiled water and tip it out.

Add 1 scoop of coffee per cup and top with freshly boiled water.

Pop the lid on, leaving the plunger up and brew for 4 minutes – if left for any longer, the coffee will over-extract, leaving you with a bitter cup.

Slowly plunge.

Pour 35ml freshly brewed coffee into your cup, so it's a little less than halfway.

Top up with the steaming hot milk and a 4–6cm layer of froth.

Dust with cocoa powder as the professionals do.