Nicaragua Finca Peralta Estates
Details
https://www.whittard.com/fr/coffee/nicaragua-finca-peralta-estates-357756.html
246
Additional Information
Boasting a vibrant taste profile packed with refreshing hints of lychee, candyfloss, and guava, this coffee is the top choice for fans of light fruity flavours. The coffee's complexity is thanks to the extended period of fermentation, which allows the fruit of the coffee cherry to impart its intense flavours onto the beans, which are then lightly roasted to ensure the delightful notes are retained.

More about this Coffee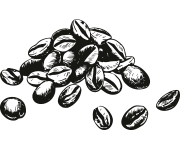 TASTES LIKE
Lychee, candyfloss and guava
Try it as...
Drink
Americano
Equipment
Due to the complex flavour notes of these delightful coffee beans, we recommend using Aeropress or filter equipment to allow the beautiful flavours to fully develop.
NICARAGUA
Grown in the intense Nicaraguan sunshine, these single-varietal coffee beans from the San Fernando estate in Nueva Segovia are carefully picked and taken for processing.