Cranberry & Raspberry Loose Tea
Details
https://www.whittard.com/it/tea/tea-type/black-tea/cranberry-raspberry-loose-tea-MSTR315044.html
0
Additional Information
Tangy cranberries and raucous red raspberries layered on a loose leaf black tea base makes for a fabulously fruity creation, with a boisterous berry bite.
More about this Tea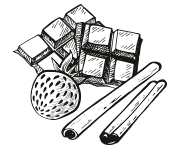 TASTE PROFILE
Juicy red raspberries with a cranberry tang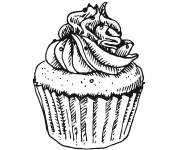 FOOD PAIRING
Try with mince pies for a wintery extravaganza
NUMEROLOGY
It may be a myth, but the name for cranberries is attributed to the Europeans who first settled on the East Coast of America. Originally referred to as "crane-berries", the blossom of the small, bitter red fruits was thought to resemble the head and bill of a crane. Cranberry sauce is a key component of Thanksgiving, first celebrated in 1621, so we've given this tea the number 621…
BLENDED
Ever since our founder Walter Whittard weighed out tea leaves behind his high mahogany counter, we've been experimenting with our own inventive blends. Today you'll find extraordinary creativity in our collection, from unique twists on classics like English Breakfast to more inventive blends laden with fruit and flowers.
How to Make
1 tsp loose tea
200ml water
Pop 1 tsp of loose tea per cup into a Pao mug or teapot with an infuser

Pour in 200ml water per cup boiled to 98 degrees

Wait for 3-5 minutes

Remove infuser and enjoy

Click Here to read the full guide.
2 tsp loose tea
100ml freshly boiled water
Ice
Fruit or mint to garnish (optional)
Add the loose tea to a refillable teabag or an infuser and place in a cup or heat-resistant glass

Pour over freshly boiled water. Remove the teabag/infuser

Top up with plenty of ice

Garnish with fruit and sprigs of mint if desired

Click Here to read the full guide.