Gyokuro Loose Tea
Details
https://www.whittard.com/de/tea/tea-type/green-tea/gyokuro-loose-tea-MSTR315085.html
0
Additional Information
This truly extraordinary Japanese loose leaf green tea generates a bright, almost luminescent infusion with a wonderfully smooth, sweet and creamy taste.
More about this Tea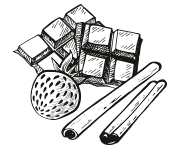 TASTE PROFILE
Smooth, sweet and slightly smoky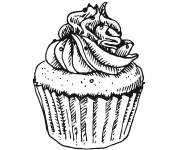 FOOD PAIRING
Camembert cheese- creaminess is perfect with nutty flavour of tea
NUMEROLOGY
Our Gyokuro tea might be almost neon green, but the colour is entirely natural. Tokyo first started using its famous neon signs in 1926, so we've given this tea the number 26.
JAPAN
Tea was first introduced to Japan around the turn of the first millennium, and since then it's become much more than just a drink: chado or "the way of tea" is a fine art for the Japanese that takes a lifetime to master. Today Japan is famous for its lush, verdant green tea, thanks to a process of steaming the leaves.
How to Make
1 tsp loose tea
200ml water
Pop 1 tsp of loose tea per cup into a Pao mug or teapot with an infuser.

Pour in 200ml water per cup boiled to 55-75 degrees.

Wait for 2-3 minutes.

Remove infuser and enjoy.
Click Here to read the full guide.
2 tsp loose tea
100ml freshly boiled water
Ice
Fruit or mint to garnish (optional)
Add the loose tea to a refillable teabag or an infuser and place in a cup or heat-resistant glass.

Pour over freshly boiled water (for less processed teas like green and yellow, use water closer to 80°C) and leave for 15 minutes. Remove the teabag/infuser.

Top up with plenty of ice.

Garnish with fruit and sprigs of mint if desired.

Click Here to read the full guide.