Assam TGFOP1 2nd Flush Loose Tea
Details
https://www.whittard.com/de/tea/tea-type/black-tea/assam-tgfop1-2nd-flush-loose-tea-MSTR314856.html
0
Additional Information
Sweet, strong and substantial, this superbly high grade of Assam is a beautiful loose leaf black tea for breakfast.
More about this Tea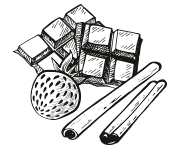 TASTE PROFILE
Full-bodied, with layered tones of malt and honey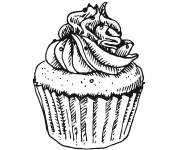 FOOD PAIRING
High cocoa content, dark chocolate
NUMEROLOGY
Assam was one of the very first teas to be cultivated by the British in the 19th century. We've numbered this tea 888 to reflect the year that British tea imports from India exceeded those for China, in 1888. Just two years after Walter Whittard set up shop in 1886, the British tea industry entered a new era…
INDIA
Tea plantations were first introduced to India by the British in the 19th century, after Robert Fortune stole Chinese tea cuttings to plant in the Himalayan region of Darjeeling. Today Indian tea is some of the most famous in the world: it's also home to Assam tea, found growing wild there by the Scottish explorer Robert Bruce.
How to Make
1 tsp loose tea
200ml water
Pop 1 tsp of loose tea per cup into a Pao mug or teapot with an infuser

Pour in 200ml water per cup boiled to 98 degrees

Wait for 3-5 minutes

Remove infuser and enjoy
2 tsp loose tea
100ml freshly boiled water
Ice
Fruit or mint to garnish (optional)
Add the loose tea to a refillable teabag or an infuser and place in a cup or heat-resistant glass

Pour over freshly boiled water. Remove the teabag/infuser

Top up with plenty of ice

Garnish with fruit and sprigs of mint if desired