Everything You Need to Know About Our Coffee Bags
Introducing Whittard coffee bags. Perfect to grab-and-go before the school run. Ideal for the five minutes before your next meeting. With our coffee bags, you can taste the finest coffees of the world with no mess, no fuss, no equipment.
What are Coffee Bags?
Our coffee bags are just like teabags – but for coffee! A bag with 100% ground arabica coffee inside, which you can pop into your mug of boiling water, and brew. No equipment needed, just a kettle and a mug.
Available in four flavours from around the world, choose from: San Agustin Colombia, Monsoon Malabar, Bourbon Espresso and our Whittard House Blend.
Why use Coffee Bags?
A note from our coffee buyer, Harvinder Woodcock:
"We've chosen to do coffee bags to satisfy those who want a quick cup without the fuss of brewing in a cafetiere or a V60. You have still have a great cup of coffee in a simple, easy way!
Great for taking to work, and when travelling - or for first thing in the morning when you want a brew without the fuss."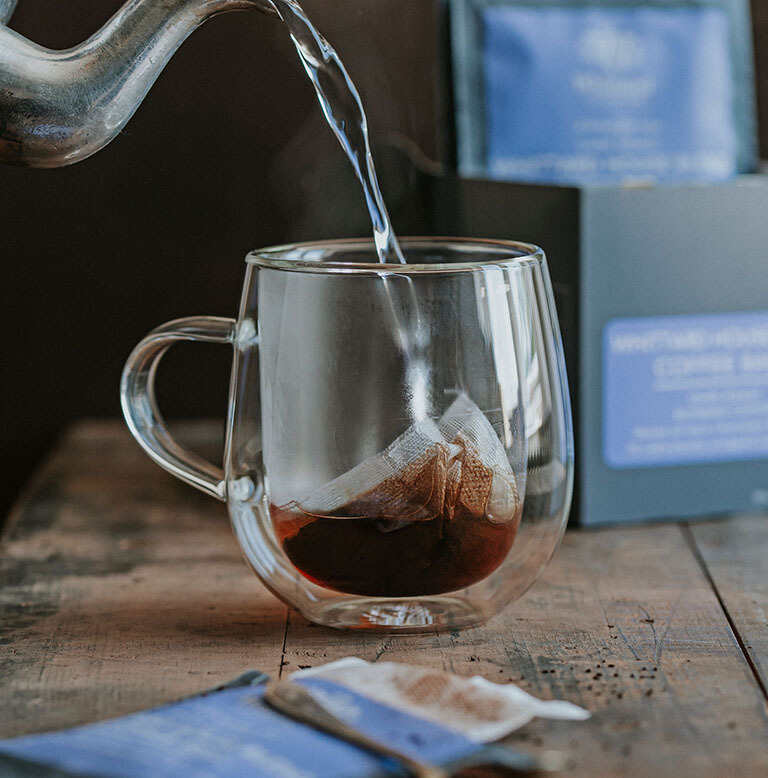 You Will Need
1 coffee bag
200ml freshly boiled water
How do you use Coffee Bags?
1.
1.
Add your coffee bag to your mug.
2.
2.
Pour over freshly boiled water, stir, then give a little squeeze.
3.
3.
Leave for a further three minutes, another squeeze.
4.
4.
Remove your coffee bag and enjoy!
Shop Our Coffee Bags