Spiced Pumpkin Chai
Details
https://www.whittard.com/it/autumn-favourites/spiced-pumpkin-chai-355073.html
19
Additional Information
Settle in with the inviting mix of exotic and fragrant spiced aromas of cinnamon, nutmeg and cloves, merged with the seasonal flavours of pumpkin spice. An ideal choice when you're after a light, soothing sip to warm up with.
More about this Tea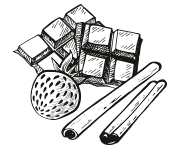 TASTE PROFILE
Smooth and Creamy with Warming Spices and Sweet Cinnamon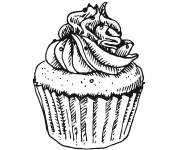 FOOD PAIRING
Pumpkin pie and cinnamon swirls
NUMEROLOGY
In 1584, French explorer, Jacques Cartier was exploring the St. Lawrence region of North America, where he reported finding "gros melons". The name was then translated into English as "pompions". Today, the "pumpkin." We've numbered this tea after the birth year of its linguistic roots.
Blended
Ever since our founder Walter Whittard weighed out tea leaves behind his high mahogany counter, we've been experimenting with our own inventive blends. We've been inspired by pumpkins and the warmth of chais to create our Limited Edition Pumpkin Spiced Chai blending our finest black tea with pumpkin and spices sourced from the highest quality suppliers across the world.
How to Make
1tsp (2g) Loose Chai
200ml water
Pop 1 tsp of loose tea per cup into a Pao mug or teapot with an infuser.

Pour in 200ml water per cup boiled to 100 degrees.

Wait for 3-5 minutes

Remove infuser and enjoy.
Click Here to read the full guide.
4 heaped tsp loose tea
150ml water
200 of milk of choice
Optional: 1 or 2 tsp of sugar
Infuse the tea blend in freshly boiled water for 6-8 minutes then strain.

If adding sugar: put the strained tea into a small pan with the sugar. Heat and stir till the sugar dissolves.

Meanwhile, heat and froth the milk

Pour the tea into your favourite mug and top with the warmed milk

If you like it stronger or sweeter, increase the amount of tea or sugar to find what suits you.