Cherry Blossom Loose Tea
Details
https://www.whittard.com/fr/tea/tea-type/green-tea/cherry-blossom-loose-tea-MSTR314666.html
0
Additional Information
Inspired by the Japanese cherry blossom festival hanami, we've layered a base of fresh loose leaf sencha green tea with flavours of sweet, ripe cherries and a sprinkling of pretty pink rose and peony petals.
More about this Tea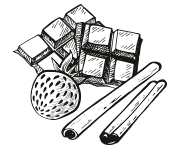 TASTE PROFILE
Candied cherry blossom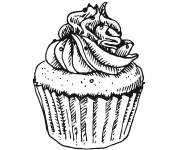 FOOD PAIRING
Almond is a good match for the cherry notes and won't overpower the tea
NUMEROLOGY
The Japanese Heian Period (794–1185AD) was the heyday of "hanami", the practice of picnicking under the cherry blossom. We've numbered this tea 794 to mark the start of a centuries-old tradition. We know which tea to take on our picnic…
CHINA
The origins of tea lie in China: legend has it that it was discovered when a few leaves fell into the mythical emperor Shennong's cup of hot water. Today China produces thousands of different varieties ranging from black and green tea to more unusual teas, like puerh or yellow tea.
How to Make
1 tsp loose tea
200ml water
Pop 1 tsp of loose tea per cup into a Pao mug or teapot with an infuser

Pour in 200ml water per cup boiled to 55-75 degrees

Wait for 2-3 minutes

Remove infuser and enjoy
2 tsp loose tea
100ml freshly boiled water
Ice
Fruit or mint to garnish (optional)
Add the loose tea to a refillable teabag or an infuser and place in a cup or heat-resistant glass

Pour over freshly boiled water. Remove the teabag/infuser

Top up with plenty of ice

Garnish with fruit and sprigs of mint if desired