Formosa Jade Oolong Loose Tea
Details
https://www.whittard.com/fr/loose-tea/formosa-jade-oolong-loose-tea-MSTR315218.html
0
Additional Information
We've sourced our Jade Oolong loose leaf tea from the township of Zhu Shan ("Bamboo Mountain") in Nantou County, one of the best tea-producing areas in Taiwan. Grown at high altitudes, it has a sublimely light, floral quality.
More about this Tea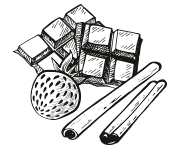 TASTE PROFILE
Silky smooth, with notes of fragrant peach blossom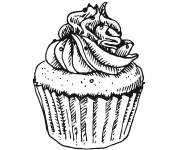 FOOD PAIRING
With peaches to match the peachy aroma of Formosa Jade Oolong
NUMEROLOGY
The pantone code for the colour "Jade Green" is 16-0228, so we've added up 16 and 228 to make the number for this tea, 244.
TAIWAN
Taiwan has only been producing tea since the mid-17th century, but it's already become world-famous for its extraordinarily complex oolongs – from sweet and buttery varieties grown at high altitudes to darkly roasted oolongs with a robust, nutty taste.
How to Make
1 tsp loose tea
200ml water
Pop 1 tsp of loose tea per cup into a Pao mug or teapot with an infuser.

Pour in 200ml water per cup boiled to 80-90 degrees.

Wait for 1-4 minutes.

Remove infuser and enjoy.
Click Here to read the full guide.
2 tsp loose tea
100ml freshly boiled water
Ice
Fruit or mint to garnish (optional)
Add the loose tea to a refillable teabag or an infuser and place in a cup or heat-resistant glass.

Pour over freshly boiled water (for less processed teas like white and oolong use water closer to 90°C) and leave for 15 minutes. Remove the teabag/infuser.

Top up with plenty of ice.

Garnish with fruit and sprigs of mint if desired.

Click Here to read the full guide.