Sardar's Gold First Flush Darjeeling Single Estate Loose Leaf Tea
Details
https://www.whittard.com/de/tea/sardars-gold-first-flush-darjeeling-single-estate-loose-leaf-tea-MSTR356386.html
0
Additional Information
A shimmering golden Darjeeling plucked early in Spring from the high altitude fields of the Phoobsering Tea Garden. A rare and delicate flavour, Sardar's Gold features a delightful, light bodied mix of fresh floral notes and fragrant sweetness rarely seen in black tea.
More about this Tea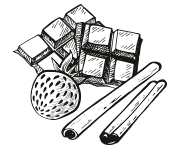 TASTE PROFILE
Light, floral and fragrant
NUMEROLOGY

Sardar's Gold has been given the unique number of 293 because it was picked on the 29th of March. Such a delicate and specialised tea requires a tremendous amount of skill to produce. Sardar's Gold is a 1st Flush Darjeeling from The Phoobsering Teas Garden, where every step is carried out with the utmost care and passion. From picking to processing the tea, every stage is just as important as the next. So, the 29th of March is not just a date; it's the day this tea began its journey to your cup; it is the start of a story filled with love, care, and flavour.
INDIA
Tea plantations were first introduced to India by the British in the 19th century, after Robert Fortune stole Chinese tea cuttings to plant in the Himalayan region of Darjeeling. Today Indian tea is some of the most famous in the world: it's also home to Assam tea, found growing wild there by the Scottish explorer Robert Bruce.
How to Make
1 tsp loose tea
200ml water
Pop 1 tsp of loose tea per cup into a Pao mug or teapot with an infuser

Pour in 200ml water per cup heated to 85 degrees

Wait for 3-5 minutes

Remove infuser and enjoy
Click Here to read the full guide.
2 tsp loose tea
100ml freshly boiled water
Ice
Fruit or mint to garnish (optional)
Add the loose tea to a refillable teabag or an infuser and place in a cup or heat-resistant glass

Pour over freshly boiled water and brew for 15 minutes. Remove the teabag/infuser

Top up with plenty of ice

Garnish with fruit and sprigs of mint if desired

Click Here to read the full guide.